About Us
'Where There's Always Something New to Discover'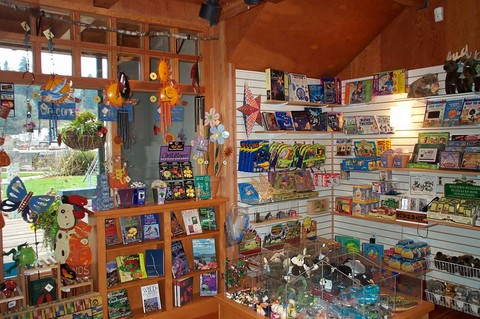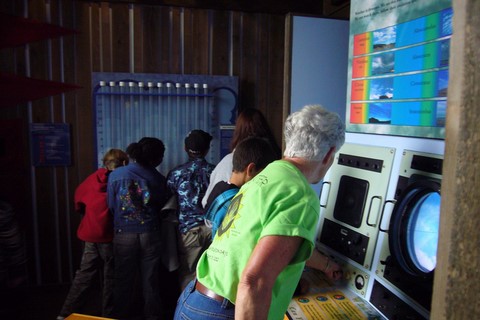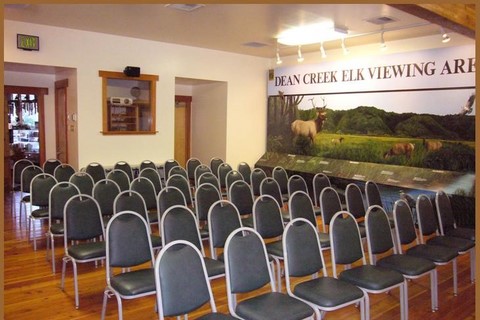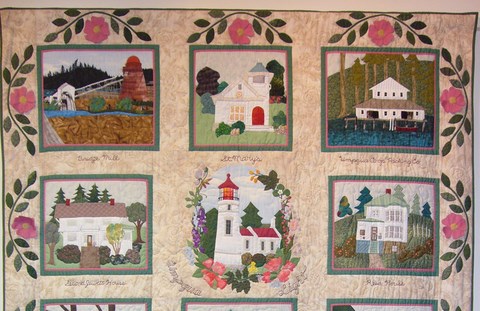 Come inside the Umpqua Discovery Center on Reedsport's riverfront and you'll enter an exciting new world. You will be taken on a journey through time in the Tidewaters and Time cultural history exhibit. The adventure begins with the Kuuich Indians and early explorers, such as Jedediah Smith. Listen as the early pioneers tell stories about life in a tidewater town and watch videos of how logging was done in the past. Walk through the fish cannery and tidewater town. The combination of genuine historical artifacts and high-tech sound and light will heighten your appreciation of the experience.




In the natural history exhibit, Pathways to Discovery, visitors are taken along on a simulated outdoor adventure. First, there's the estuary at sunrise in the fall. This is followed by the deep forest in winter at mid-day, where you can slide into the bear cave and learn about hibernating bears. Next you enter the weather station, listen to storm stories from the past, and learn a wealth of information from the OMSI exhibits on rain, wind, and atmosphere. Your journey will continue to a high mountain meadow on a spring afternoon, and then to a summer sunset in the dunes. The end of the trail is the Subterranean Education Room where you'll view videos on Skeletons, Animal Homes, Weather and Seashore. An additional 30+ films are available in the 50 seat theater, where you can also view the Reedsport Area Community "Album Quilt" that was created by the Coast Quilters. The quilt includes 15 historic landmarks and was given to the Umpqua Discovery Center for the permanent display.

Located at 409 Riverfront Way, look for the Totem Pole, the Center is accessible from either the street or a boardwalk along the beautiful Umpqua River waterfront. For a more panoramic view, look through the 35 foot periscope in the community room. To remember your visit, there are educational, unusual, and unique items in the gift and book shop.